News
Details

Written by

Jigsaw
We have a new artefact identification guide to add to the thirty-two existing Best Practice Users' Guides produced by Jigsaw.
'An Introduction to Neolithic to Mid Bronze Age Prehistoric Pottery of Cambridgeshire' has been written by Oxford Archaeology East's prehistoric pottery specialist Sarah Percival and complements the 'Late Bronze Age and Iron Age Prehistoric Pottery ' guide written by OAE's Matt Brudenell. Both guides cover the most common pottery types from the prehistoric period in Cambridgeshire. They do not cover all pottery types found, or in any great detail, but we hope you find them useful to give a good general overview of the types you are most likely to find when excavating in Cambridgeshire.
More artefact identication guides can be downloaded for free from our online Guides pages.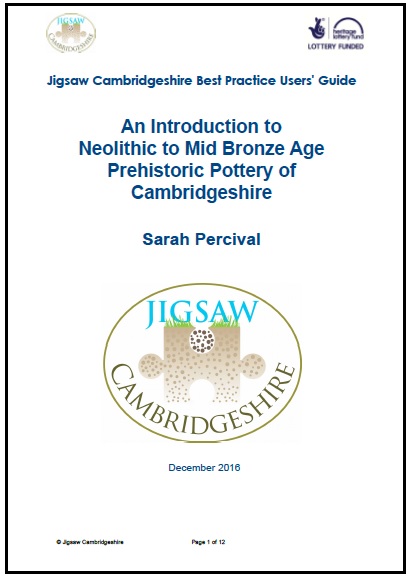 Details

Written by

Jigsaw
A warm welcome to the brand new Jigsaw Cambridgeshire website.
'Jigsaw - Piecing Together Cambridgeshire's Past' was a Heritage Lottery Funded project, designed to support and develop community archaeology in Cambridgeshire. The project ran from September 2011 until October 2016 and was a joint venture led by Oxford Archaeology East and Cambridgeshire County Council, with other partners including Huntingdonshire District Council and the Council for British Archaeology.
The key legacy of the Jigsaw project has been an active network of skilled volunteers and community groups across the county who are now able to engage and participate with their local heritage group. The Jigsaw community is continuing beyond the life of the HLF funded project, with OAE commited to supporting Jigsaw affiliated community groups into the future. With this in mind, we have re-developed our website and hope it will continue to prove useful and interesting to anyone wanting to learn more about their historic environment. OAE are also continuing to manage the community resource of equipment and guides and the Jigsaw social media accounts on Facebook and Twitter.
Jigsaw has been a ground breaking archaeology project, widely praised within the wider archaeological community and was shortlisted by the CBA in the 2014 British Arhcaological Awards for the Best Community Engagement Archaeology Project. We aim to continue helping more people to get actively involved in discovering, understanding and protecting their own local heritage. If you want to affiliate your community group with Jigsaw to make the most of our free resources, to create or join a new Archaeology Action Group, or to find out more about archaeological volunteering please contact us.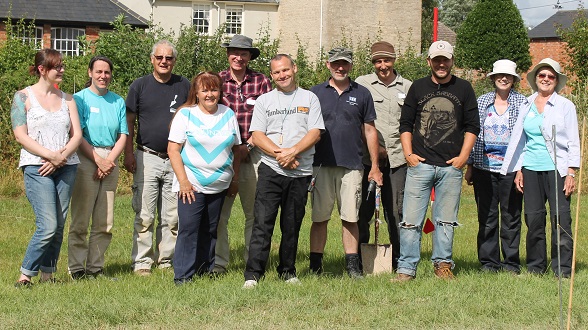 Details

Written by

Jemima Woolverton
We are currently planning the Jigsaw Training Programme for 2016. If you live in Cambridgeshire and would like to attend, it would be great if you could complete the questionnaire to express interest in the courses you would like to be run. Survey ends Sunday 15th November.
Details

Written by

Jemima Woolverton
The seventh Jigsaw Cambridgeshire newsletter is available to download.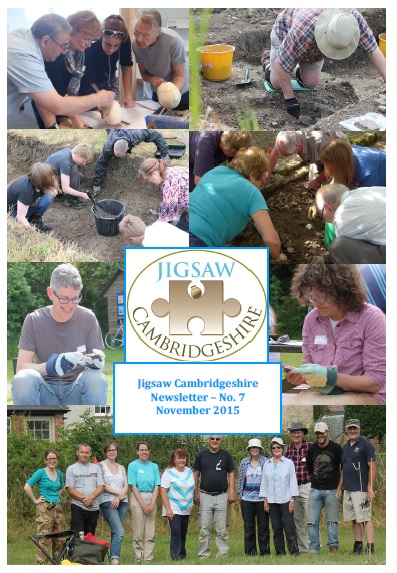 Details

Written by

Jemima Woolverton
James Dilley of Ancient Craft lead two courses in Flint Knapping Demonstration and Workshop back in May. His guide on flint tools through the ages, and a step by step guide to flintknapping, is now available for download here.