News
Details

Written by

Jemima Woolverton
We're still beavering away here at Bar Hill creating affiliation guidelines and the Best Practice Users Guide that affiliated groups will follow outlining best archaeological practice. We're also busy following up enquiries from local history and archaeological societies and arranging visits! Also at the top of our priority list is arranging training opportunities and buying in equipment for the Equipment Resource that affiliated groups will be able to borrow...so watch this space!
Details

Written by

Jemima Woolverton
We had a great time on the Eltisley Moats Project from Wednesday to Saturday last week!
This was a project funded by English Heritage and organised by David Crawford-White as a community archaeology venture. Eltisley Local History Group, Newton Primary School and students from Hills Road Sixth Form and the Perse School were involved.
The Jigsaw team went along to help and find out more about how to run community excavations....
A fantastic time was had by all (and very interesting archaeology uncovered). Our image gallery contains a few photos from the dig, and the landowner also has some excellent photos.
Details

Written by

Jemima Woolverton
Tuesday 20 Sept: First site visit for the JIGSAW team! Jemima went out to Bill Hughes' site down in South Cambs to look at his Roman bathhouse. Very interesting! And a nice bit of mosaic. Wasn't expecting to be offered a choice of champagne or red wine as part of a site visit! Didn't know archaeology could be so glamorous...
Details

Written by

Jemima Woolverton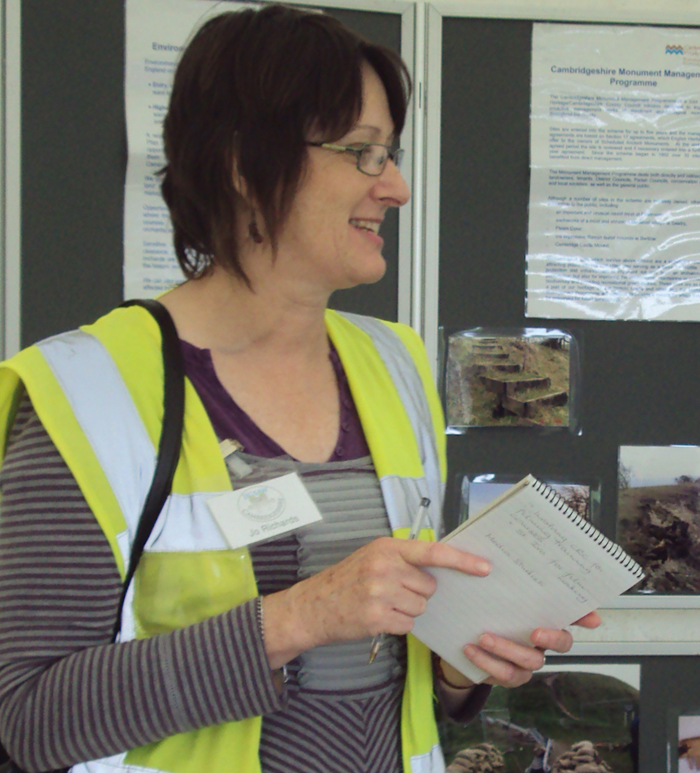 Jo and Jemima had a fab time at Grandsden Show on Saturday. Beyond admiring very well groomed cows and frisky sheep, we also enjoyed talking to lots of people about archaeology in Cambridgeshire, talking about artefacts excavated locally in recent yearsand helping children have a go at archaeology. We met a number of people who were really interested in joining Jigsaw.
Details

Written by

Jemima Woolverton
We had a great time meeting representatives from Cambridgeshire's history societies at the Cherry Hinton Festival on Saturday! It was also great to meet members of the public interested in getting involved with archaeology in their area. If you are intersted in joining an Archaeology Action Group in your area, do let us know!
...or catch us at Great Gransden agricultural show this Saturday...
Jemima