May - July are the busiest months in the Jigsaw calendar! Highlights so far:
STAG (St Ives) digging their first testpits.
WAP (Warboys) uncovering an unknown post-medieval building in a front garden.
GamArch (Gamlingay) digging a testpit and identifying finds at the Gamlingay Heritage Open Day.
CamDig (Cambridge) putting together their set-up paperwork and planning their first geophysical survey.
ECAG (East Cambs) visiting the Museum of Archaeology and Anthropology.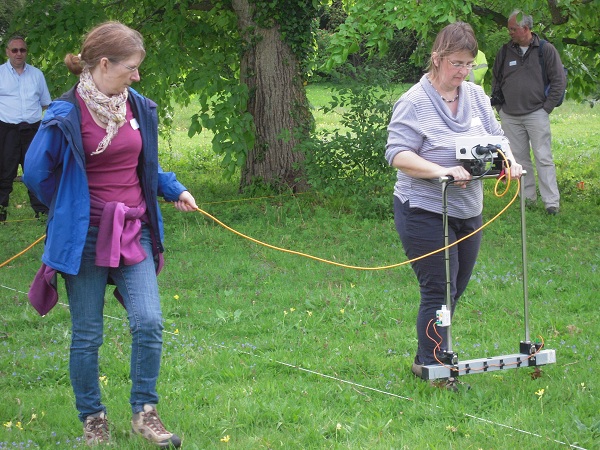 Amongst all this activity we continue to run our Jigsaw training courses. The Roman Pottery Identification courses at the end of April were very well received and attended. Last Saturday we ran our first resisitivy geophysics course at Anglesey Abbey (see picture right). We are surveying some features in the grounds of Anglesey Abbey - the land between the sequence of fishponds and lodes which once lay at the front of the Abbey. The second course is on Saturday 31st May where we will continue this survey whilst training a second group of people.
So all go here!