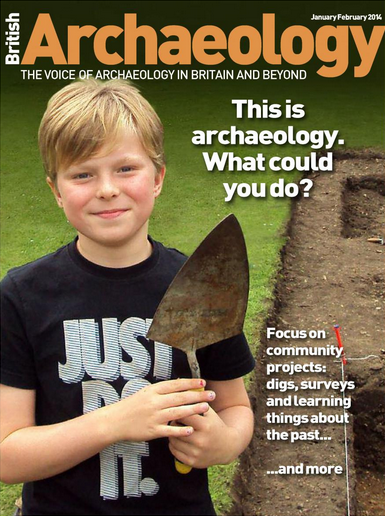 Jigsaw is thrilled to have a six-page article published in the latest edition of 'British Archaeology' magazine!
"Jigsaw: Piecing Together Cambridgeshire's Past. Archaeologists have five years to help community archaeology across an English county. They may be starting a revolution in local research."
We also made the cover! Stephen, Jo and Jemima wrote the article, and there are some great photos included. It has really raised the profile of the project nationally.